---Daily Update---
Pages Read Today:
Today I only read 134 pages of The Good Girl.
Pages Read In Total:
In total I have read 1,319 pages during Bout of Books 11.0
Books Finished Today:
Today I finished The Good Girl! Woohoo!
What I'm Reading Now:
Tomorrow I am going to start Legend by Marie Lu.
How Am I Feeling:
I'm feeling kind of sad today, to be completely honest. The reason is didn't read much today is that two of my best friends are getting on a plane and going off to college tomorrow morning so I spent the majority of the day with them. Unlike other days, I don't feel bad for putting my reading on the backburner. Oh well, I finished a book so that's good! Goodbyes are hard(to good friends and good books).
---Gif Update---
THE GOOD GIRL BY MARY KUBICA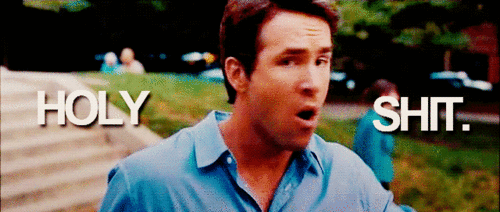 This is how I felt basically during the end of this book, nay, the ENTIRE book. This book is never boring and you are always learning new things. I actually think I might right a full review on this book...We'll see.
Goodness. This book ended exactly how I was hoping (no spoilers) but Mary Kubica really should have left the epilogue out. I just feel like there were enough twists that made the book interesting and that the las minute twist was unnecessary. I
do
want to reread this book further down the line and see if the book is any different with the "twist", but I am just disappointed right now with the copout ending. Some reviews I read said that people LOVED the ending...but I didn't. Without the epilogue, though, the ending was perfect.
Oh well, I still
loved
The Good Girl! :) We're almost to the finishline! Time to finish last minute reading! :)