I survived day one! And if you're reading this, you did too! HOW GREAT IS THAT? :)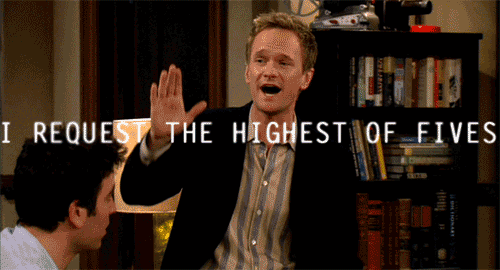 All excitement aside, I did both challenges again! Yay for reading challenges!
ONE TRUE PAIRING CHALLENGE
When I saw this challenge I didn't have a doubt in my mind which couple I would pick.
***kind of spoilers but not really just read the dang book its so good***
Cath and Levi from Rainbow Rowell's Fangirl are my ultimate OTP. Everything from Cath reading to Levi (DREAM DATE…cute boys + reading = yes please) to Levi simply bringing her coffee melted my heat.
The lack of sweet, kind love interest in books is pretty sad. It seems like most people think that a love interest has to be overly-sexual and rude to be a suitable candidate for a romance. Don't get me wrong, I love myself a bad boy. But I have to say that Levi being sweet to Cath is refreshing in contemporary novels.
And can we just talk about how freaking cute he is! He's tall, quirky, goofy, and smiley. He's honestly the perfect guy for Cath. I would TOTALLY read a fluffy book about Cath and Levi being married. Sign me up!
And Levi is a very under appreciated flirt throughout the entire book! I LOVE IT!
He's so swoon worthy and I just about starting squealing when they were kissing in Levi's room. Cath and Levi's flirty banter is adorable and simply writing this makes me want to go reread Fangirl.
"She smiled, and her eyes started to drift downward.
"Cather..."
Back up to his eyes.
"You know that I'm falling in love with you, right?"
sa-woooon!
BOOK SPINE POETRY CHALLENGE
I'm going to be honest, this challenge took me forever to do. I just couldn't seem to make sense, let alone make poetry. After the third try, I finally figured out something that made sense. Woohoo!
is
I am
Are you
Are we
Its
Eh? 8 books = 8 free words
Well, I tried my hardest. Also, why in the heck do I own two books named Perfect?
Happy reading, everyone! :)